The best option to enjoy and discover our jungle after visiting Iguassu Falls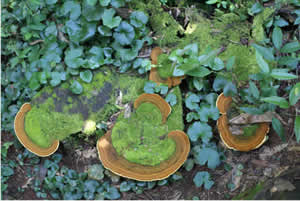 Two hours from the world famous Iguassu Falls, Yacutinga Lodge and it's wild life refuge, is located deep in the pristine part of the Misiones jungle, almost entirely surrounded by the upper Iquazu river, – the same river that curves through the Nataional Parks of Argentina and Brazil, and continues to flow southward to form a gigantic horseshoe, that becomes the majestic waterfalls. Listed by the World Tourism Organisation as one of the top 60 ecotourism locations worldwide, Yacutinga protects 570 hectacres of land, one of the richest and most exuberant ecosystems in South America.
This green forest by day and copper forest at sunset, with its water and densely contrasting Misiones red soil, reveals the excellent state of conservation of the reserve, that has hardly felt the impact of agriculture and livestock expansion; mainly due to the use of high standards in sustainable tourism.