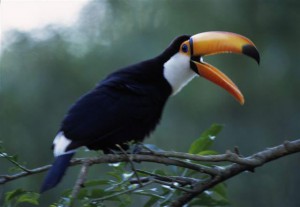 The highest Forest stratum, which reaches 30 meters in height, includes adult trees that form an uninterrupted roof of ramifications and dense foliage. This is the stratum that filters and administers the right amount of sunlight to the lower strata.
The smallest trees, between 3 and 10 meters high, make up to the so-called intermediate stratum. This layer is characterized by its discontinuous canopy, presence of young trees that will renew the forest, several fruit trees, bamboos and arborescent ferns.
The lowest stratum, up to 3 meters from the ground, receives little sunlight. Broad-leafed grasses, a large number of smaller ferns, and non-woody plants like begonias are abundant. This vegetal group covers and dresses the forest ground.