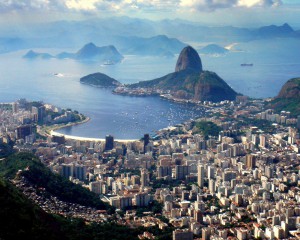 The giant of South America is the continent's largest country and fifth in the world. Its 8.5 million square kilometers of land are covered by beaches, huge cities, waterfalls, 191, 5 million people, carnival, football and the jungle, much forest, the overwhelming green of the Amazon rainforest lining 3.6 million km ² in North Central region. But it is not unique. To the south, the Parana forest is home to the Iguassu Falls, natural wonder that it shares with Argentina and it is separated by the river of the same name.
It is the only Latin American country where people speak Portuguese as official language and shares borders with almost all its neighbors, except Ecuador and Chile.
Unlike Argentina, the seasons are not well defined; being predominantly tropical climate, with little cold temperatures, with the exception of the southern region, where winter is felt, being below the Tropic of Capricorn.