Pre tour: August 5th to August 7th 2017
Post tour: August 12nd to August 14th 2017
(2 nights)
 Yacutinga Private Reserve, is located in the northeastern part of Argentina, only 60 miles from the famous Iguazú falls. The Reserve belongs to the Interior Atlantic rainforest eco-region, at the Phyto-geographic district of the Rose Wood (Aspidosperma polyneuron) and the Palmetto. (Euterpe edulis).
Characterized by a warm climate with constant humidity and the lack of dry seasons, this area is the most bio-diverse of Argentina. It works as a giant greenhouse.
It is an evergreen jungle, surprising and often impenetrable.
As a result of this peculiar weather conditions this lush green represented by more than 5 layers of vegetation are home of more than the 50% of the bird species present in the Country.
Yacutinga Environmental Project, was born in the 2000 with the objective of conserving 1400 acres of this Subtropical Jungle. This Protected Area has been declared as Yacutinga Private Wildlife Refuge at a national conservation status.
The premise has been to generate a low-impact ecotourism activity which, following modern concepts of sustainability, conserves the biological richness that characterizes this Reserve, protecting it and even improving it through the technical assistance of the Argentine Wildlife Foundation and the own efforts made by the Company.
The environmental quality of this Protected Area, with its variety of interpretation trails that allow to discover different natural environments, added to the comfort and the service that characterizes Yacutinga Lodge guarantee a very pleasant, comfortable and successful ornithological expedition
It is an excellent birding spot for diurnal and nocturnal observation, including some endemism and several migratory species (winter and Summer migrations).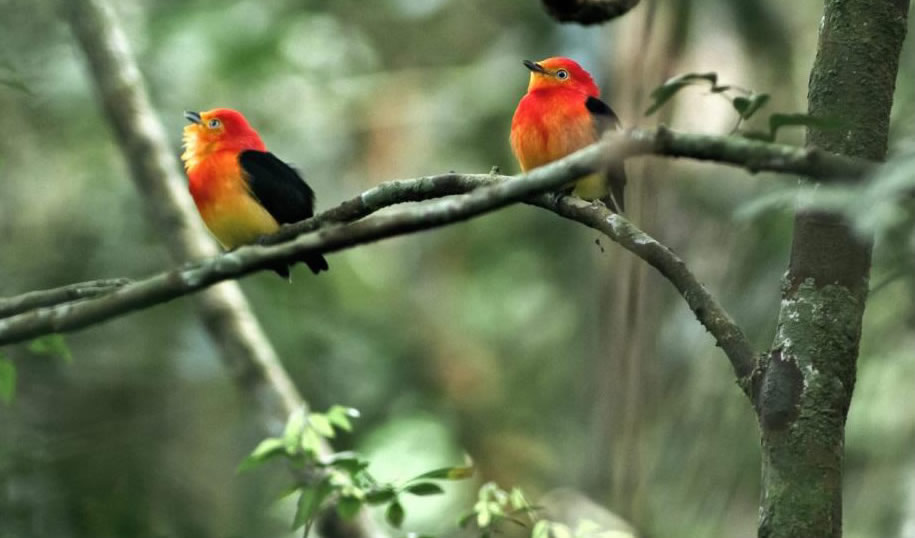 DAY 1 – Meeting point in Puerto Iguazú – Yacutinga Lodge & Private Reserve
14.00hs. Encounter with our Guides at the meeting point.
14.30hs. Departure towards Yacutinga Private Reserve, trough the Provincial Park Uruguaí. Bird watching Stop at the Uruzú stream.
Continue the Journey to Yacutinga Lodge. The landscape is very picturesque, characterized by its reddish soil, the various shades of greens, the colonist and their Yerba Mate farms.
18hs. Arrival at the Lodge, welcome and room distribution.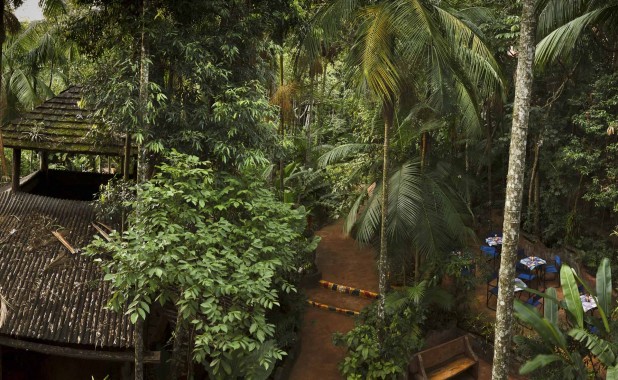 19hs Presentation about the activities and introductory explanation about the environmental problematic of the Rainforest and the actions we are undertaking to achieve its conservation.
20hs Dinner
22hs. Owling. Nocturnal observation.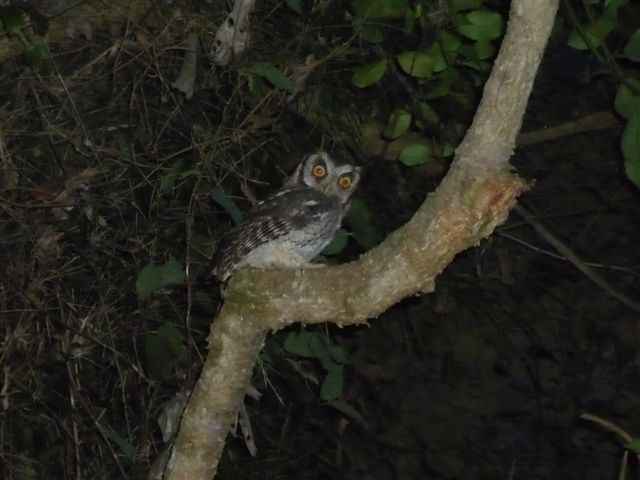 Accommodation at Yacutinga Lodge
DAY 2 – Yacutinga Lodge & Private wildlife Reserve
6.30hs. Rush Coffee
7.00hs Bird watching activity (includes brunch at the interpretation trail)
12.30hs. Lunch
14.00hs Lecture.  Bird species present at the Yacutinga Private Reserve. Past, present and future. Lecture offered by Jorge Escobar.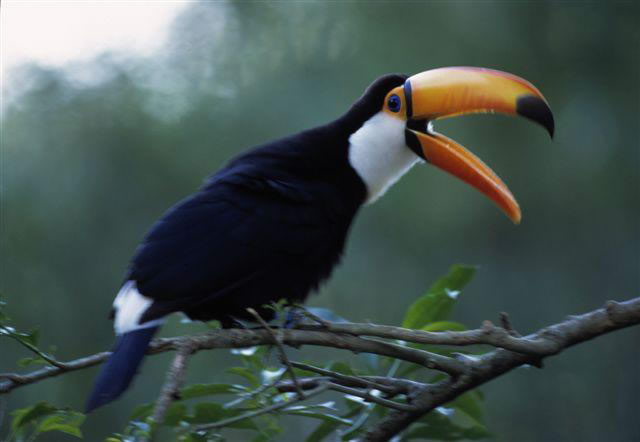 15.00hs. Brid watching activitiy. Interpretation trail.
20.30hs Dinner
22hs. Owling. Nocturnal observation.
Accommodation at Yacutinga Lodge
DAY 3 –  Yacutinga Private Reserve – Bird watching tour – Meeting point in Puerto Iguazú
6.00 hs. Rush Coffee
6.30 hrs – Check Out
7.00 hrs. Bird watching tour through the Iguazú National Park towards the meeting point in Puerto Iguazú (Brunch included)
12.30hs  Arrival at the meeting point in Puerto Iguazú.
For more information about the tours please contact us at: reservas@yacutinga.com