According to the United Nations, more than half of the world inhabitants currently live in cities. May be you are one of them? Cities are often crowed, noisy, stressful, so why don't you allow yourself a city break and come to the peaceful rainforest of Yacutinga? Here are 5 good reasons why you should definitely dare to do it.
1. Experience the jungle life 2 hours from Iguazu Falls
The rainforest is such an incredible place. The immensity and density of the vegetation gives a very unique feeling of relaxation and letting go. Here you find a biodiversity that cannot be find elsewhere, but especially in Yacutinga where there are birds that nest only in our forest. You can also encounter groups of wild howler or capuchin monkeys jumping from a tree to another next to the lodge, or Argentina giant Tegu (looks like a big iguana!) walking around the trails. A come back to nature.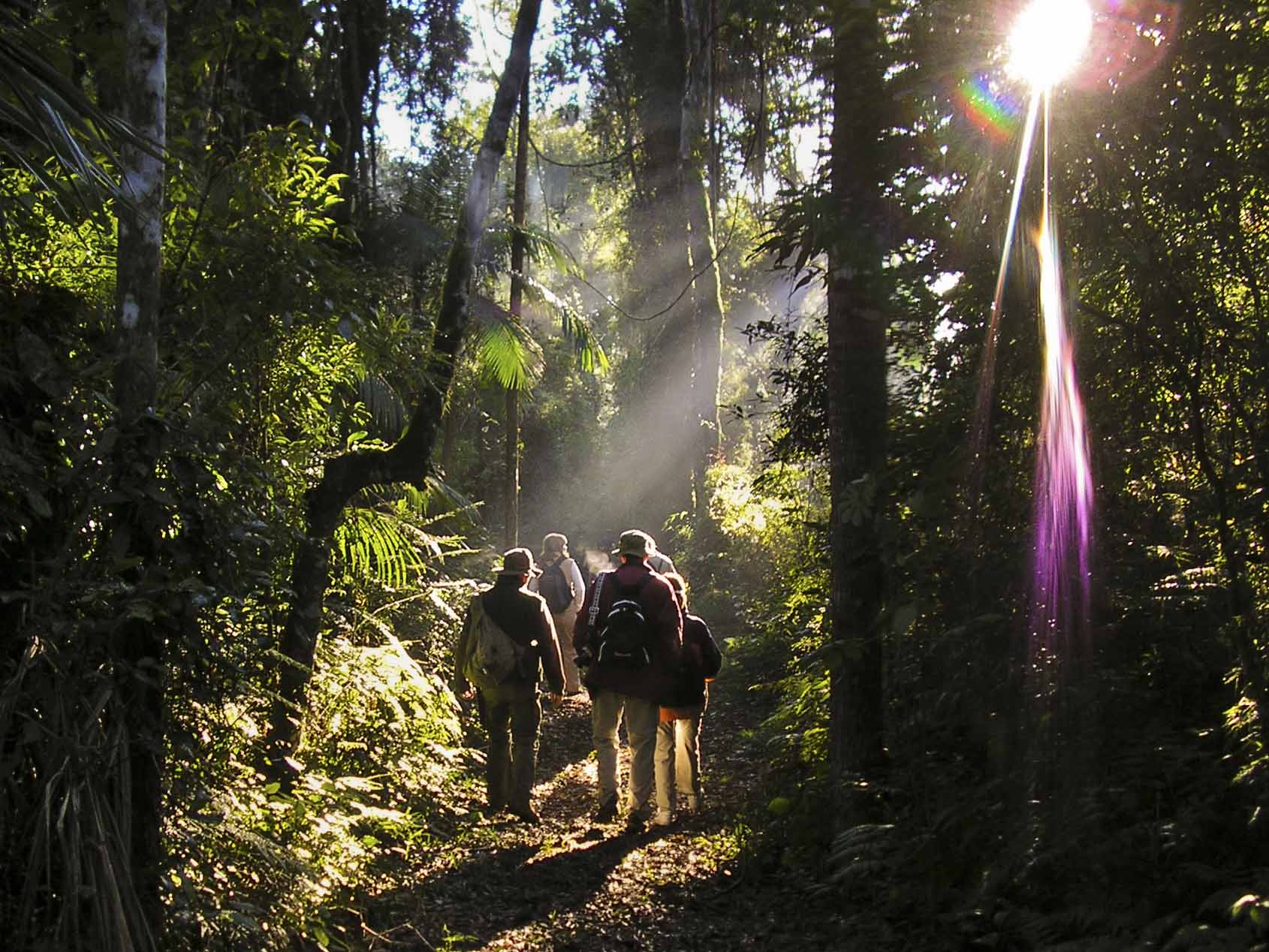 2. Sleep in a hand-made place
Did you know that Yacutinga Lodge was built from the jungle's dead trees?  Almost 100% of the lodge is hand-made. It was created with recycled materials and designed in complete harmony with the forest. It is a beautiful and unique place to have the best and comfortable experience of the jungle.
3. Relax and meditate
The jungle atmosphere is conductive to relaxation, this is the reason why, at the end of a small trail, surrounded by trees, you can find our meditation tower. It has been constructed to let the natural sunlight flood the room, with a view towards the jungle. All equipped to give you the best experience, you can even try air yoga for new relaxing sensations. Thanks to our professional yoga and mediation teacher, you will be able to start the day with a peaceful mind.
4. Healthy and local food
Our chefs prepare various menus to give you the best culinary experience of the Missiones area. Our ingredients come from the surrounding farms that cultivate without the use of pesticides and in respect of the environment. With different shapes, colors and taste, it is a visual and tasteful journey that you will be given at our eco-lodge.
5. Learn about the rainforest
Coming to Yacutinga is also having the chance to be surrounded by passionated guides that have made the forest their home. They keep searching and learning everyday to be able to decrypt for you the secrets of the rainforest and show you the most interesting and curious facts about this unique ecosystem. It can be in the morning on our trails, in the afternoon from a kayak on the Iguazu river and even at night with our special night tour.
We are waiting for you!