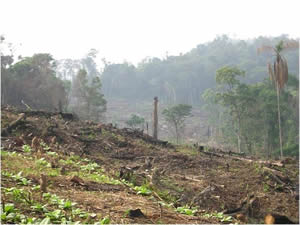 The clarity and forcefulness that provides regulations "Wildlife Conservation" and "Conservation and Sustainable Use of Biological Diversity" and its components may not be enough for a successful implementation in the Province of Misiones.
Happens that cases of illegal animal and plant predation are a constant in both public and private nature reserves is a situation that allows affirming that without any fear of incurring excess, we are facing an unfortunate scenario of permanent and unpunished attacks on biodiversity.
It is an unbroken predation, sometimes directed at wildlife like much of the native flora; manifested in numerous acts of looting nature throughout various natural shelters located within the provincial boundaries, marked by a failure of control and a lack of treatment integrated to the problem.