Yacutinga Private Nature Reserve. A birding paradise close Iguazu Falls
Exclusive for nature lovers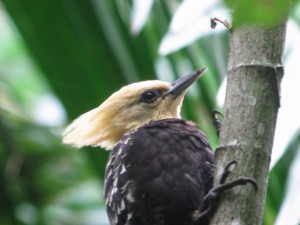 The area of the Iguazu Falls and surrounding Parks & Reserves offers important bird diversity.
Located 80 kilometers East from the Iguazu Falls with an exiting bird-list of over 320-bird species identificated and registered, the exclusive Yacutinga Private Reserve and the comfort of Yacutinga Lodge guarantee a successful birding expedition.
The Iguazu Falls area belongs to the phyto-geographical area of the Parana Forest. This is one of the most bio-diverse areas in Argentina.
The main characteristics that generate this exuberant Nature are its warm climate, constant humidity, and the lack of dry seasons and changing climate.